Posted by
Taylor Benson
in
Baseball
,
Draft
,
MLB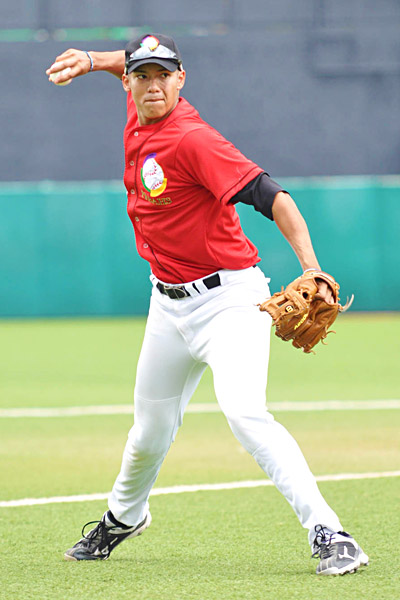 Day 1 of the draft was very eventful to say the least. While it still seems like baseball season began just the other day, the draft is in full force. Day 1 came with surprises as well as disappointment, and with the new draft bonus system in place, all of these results played out on center stage for everyone to see. While it's still too early to grade teams as winners or losers, here is a re-cap of some of the biggest surprises and steals we've seen yet.
Surprise #1: Carlos Correa, SS, Puerto Rico Baseball Academy; Taken By: Houston Astros
I don't think anyone in the baseball world would have imagined Correa going first overall. He has shown off incredible skills in infield practice and batting practice, but seeing how these tools will translate into game-time action will be crucial. The Houston Astros need all the help they can get, and they took the long-term view with this pick; it was a bold move to say the least, and I think Correa will either be a bust or a superstar shortstop.
Surprise #2: Brian Johnson, LHP, Florida; Picked By: Boston Red Sox
Johnson definitely has the ability to be a first-round pick. His fastball is around 90-91 mph, and he knows exactly how to locate his secondary pitches. The surprise here, is that Boston is not usually associated with more conservative picks. Johnson is a fast-moving lefty, and I think this pick will really pay off for the Red Sox.
Steal #1: Mark Appel, RHP, Stanford; Picked by Pittsburgh Pirates
This is where the disappointment and the mystery started to set in. Teams began passing on the right-hander who entered the day as the favorite choice to go to Houston first overall. It seemed a bit strange that Appel slid until the Pirates grabbed him with the eighth overall pick. Appel was never considered a once-in-a-generation phenomenon player like Bryce Harper or Stephen Strasburg, but Pirate fans should welcome this new addition with open arms; Appel will give these fans a big jolt of excitement for seasons to come.
Steal #2: Ty Hensley, RHP, Santa Fe H.S. (Okla.); Picked by New York Yankees
According to late breaking rumors, Hensley was allegedly the second option for the Colorado Rockies with the 10th overall pick. The Yankees picked him at number 30, which says a lot. Hensley is a very strong right-hander with a 92-95 mph fastball. His large frame paired with his powerful fastballs and curve-balls, looks to be a winning formula for the Yankees.
The rest of the MLB draft is sure to bring many more surprises, disappointment, and shock. Stay tuned to see what will happen next!
No Comments »