Posted by
SportsForce
in
College
,
Commitments
,
High School
,
Inspiring Stories
,
Q & A
,
Recruiting
,
Volleyball
, tags:
college recruiting
,
Geradar Victor
,
Girls Volleyball
,
high school volleyball
,
northwood university
,
sportsforceonline.com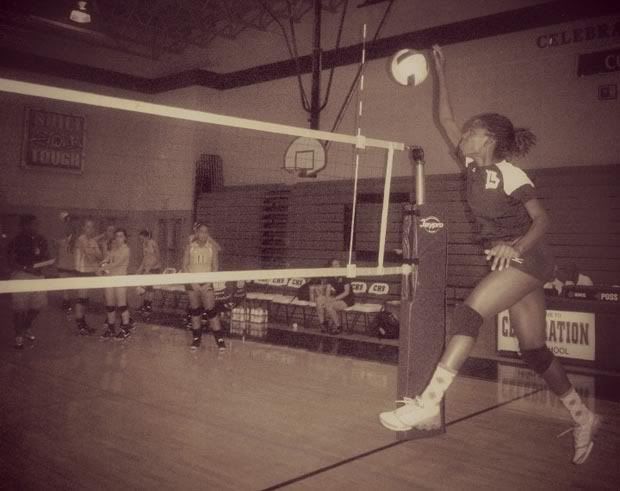 1.  Why did you decide to sign with Northwood University?
I choose Northwood University because all arrows pointed in that direction. It is not too close, nor too far from home. The student to teacher ratio is great. The campus is perfect! Also, I had a friend who attended that school and passed away last year due to heart complications. And I know if he was here he would want it no other way. : )
2. Describe the excitement you feel about becoming a college student-athlete?
 Honestly, I try not to show my excitement! But since you asked, I am beyond excited! I am just ready to begin this new chapter and be on my way to the goals and dreams I have been shaping for the last 18 years of my life!
3. What advice would you give to other athletes looking to get recruited?
The advice I would give to others is just take care of business, be persistent, and put all you have out there, yes including yourself – put yourself out there in front of college coaches! No holding back! And keep the FAITH!
4. Who has been the biggest influence in your sports career and why?
My loving mother! Because all the stuff I've seen her go through for my siblings and I. I just can't way to see the day I put a smile on her face for all good she has done.
5. What would you like to accomplish during your college sports career?
I would like to just see my self excel in the sport of volleyball, see some playing time on the hardwood as a Freshman, get to the level where I can compete in the 2016 Olympics, and let God do the rest.
Over the last five years SportsForce Recruiting has helped over 1,000 student-athletes and families successfully navigate the college recruiting and athletic scholarship process while saving families on average $50,000 in college expenses.
No Comments »