Posted by
SportsForce
in
College
,
Commitments
,
High School
,
Inspiring Stories
,
Lacrosse
,
Q & A
,
Recruiting
, tags:
Boys Lacrosse
,
college recruiting
,
Dan Conrad
,
high school lacrosse
,
sportsforceonline.com
,
Susquehanna University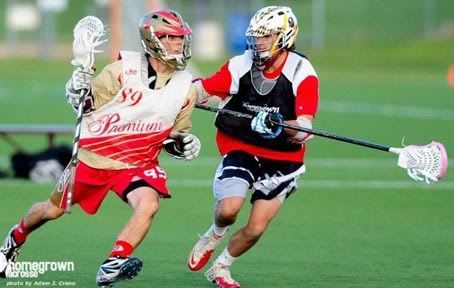 1.  Why did you decide to sign with Susquehanna University?
Susquehanna provided a science program that fit my learning preferences. Along with being a liberal arts school, I felt at home on the campus. From the lacrosse perspective, I like the coaching staff and I agree with Coach Moan's philosophy and goals for the lacrosse program.
2. Describe the excitement you feel about becoming a college student-athlete?
It has been a goal of mine to play lacrosse at the collegiate level since my freshman year, and now that it is finally achieved it's the best feeling in the world.
3. What advice would you give to other athletes looking to get recruited?
Consider all your options and make sure to contact the schools you are interested in, as well as make as many visits as you can.
4. Who has been the biggest influence in your sports career and why?
Tim Coyne would be the biggest influence for me. I remember watching him play in the varsity games when I was just in middle school and loved his style of defense. He was also the defensive captain for my freshman and sophomore years and helped me transition into the varsity team. He was never one to get down on you, he only wanted to make you better, and that truly taught me a lot.
5. What would you like to accomplish during your college sports career?
I would like to help Susquehanna win the Landmark Conference and earn our first bid into the NCAA tournament. For myself, I want to earn a starting spot at some point in my career and represent Minnesota the best I can.
Over the last five years SportsForce Recruiting has helped over 1,000 student-athletes and families successfully navigate the college recruiting and athletic scholarship process while saving families on average $50,000 in college expenses.
No Comments »